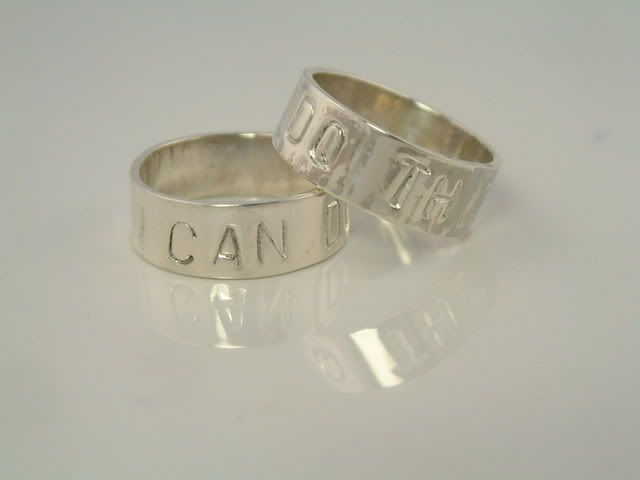 The theme for week #1 for YOJ2008 was "I Can Do This!". When I saw this affirmation, I thought of my friend Leah who is a singer, and has made some CD's, but is still waiting to have her career go full swing. She writes personalized songs for people....just an amazing concept for gift giving. I wanted her to remember that she can be very successful at this...so I thought of making a ring for her that said, "I CAN DO THIS!". Her website is:
Specially Your Music.
And then I made one for me too...to tell myself that I can learn and get better at jewelry making, and I can be successful at my business...and I Can Do Many Things! A great affirmation to start the new year with!

So here are the rings. My stamping needs improvement...its not even. I even have firescale showing on my ring. But thats ok, its only the beginning of metalsmithing. I am more of a wire-worker. And I will learn to do better with metalsmithing, because I Can Do This! :-).